OV7670 Camera Board
91445
Produtos totales: 2399610
Ventas totales: 2239249
Average lead time: 41.95 horas
Tiempo de envío (Express): 55434
Tiempo de envío (Correo postal): 8140
Ventas0
Estado de existencia: 168569
Mínimo:1
Añadir al carrito de compra
Favorita
Ofrecemos productos de alta calidad, servicios pensados en el cliente y garantía post-venta
Tenemos productos de calidad que se ajustarán a sus necesidades.

La cantidad mínima del pedido es de una pieza y el valor del pedido debes ser superior a 10.00$US

Los envíos internacionales más baratos, comienzan en 2.00$US (para direcciones registradas)

Garantía de calidad de 60 días en todos los productos
Una gran variedad en nuestro inventario, puede encontrar cualquier componente electrónico de las principales empresas del mundo
Variedad de métodos de pago
Variedad de opciones logísticas, rápidas y baratas
USA / Canada / Mexico

Europe

Australia / New Zealand

Asia

$ 18.00 $ 18.00 $ 18.00 $ 8.00~ 18.00
$ 4.00 $ 4.00~$ 5.00 $ 4.00 $ 4.00
Fedex gratis para pedidos superiores a $99.9
Correo postal gratis para pedidos superiores a $29.9
Utsource es una plataforma online de componentes electrónicos de todo el mundo que reúne a muchos proveedores increíbles. Utsource ofrece un servicio FBU (Fulfillment by Utsource), un servicio integrado para usuarios SME (Small and medium enterprises). Características gran efectividad, muy rápido, seguro y conveniente.
Eficiencia alta
Velocidad alta
Seguridad
Conveniente
Digital camera based on OV7670, 0.3 Megapixel
Overview
The OV7670 Camera Board is a simple digital camera based on OV7670, it uses dark PCB to prevent light leak.
The OV7670 Camera Board makes it possible to take photos and/or record video with your development board.
Features
OV7670, camera, control interface
Photos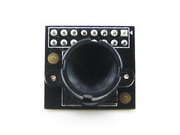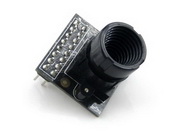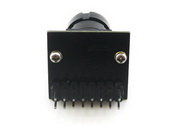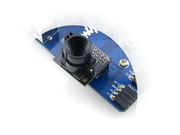 ---
Downloads
Development resources: demo codes, schematic, datasheets, etc.
Wiki:
www.utsource.net/wiki/OV7670_Camera_Board
Método de pago
Método de pago internacional
Paypal US $0.00

Credit Card US $0.00

Amex US $0.00

Wire Transfer charge US $15.00 banking fee.

Moneygram US $0.00

Western Union US $0.00
Método de pago europeo
Sofort US $0.00

Eps US $0.00

Sepa US $0.00

onlinebetalen US $0.00

Bancontact US $0.00

Mybank US $0.00

YandexMoney US $0.00

QIWI US $0.00

WebMoney US $0.00

Dotpay US $0.00

P24 US $0.00

Payu US $0.00

Turkish Credit Bank Card US $0.00
Método de pago americano/asiático
Boletol US $0.00

Itau US $0.00

OXXO US $0.00

Banamex US $0.00

Bancomer US $0.00

Santander US $0.00

Spei US $0.00

Paytm US $0.00
Embalaje
Paso1:Productos

Paso2:Ponerse en el tubo

Paso3:Embalaje antiestático

Paso4:Caja de embalaje

Paso5:Etiqueta del código de barras del transporte